Becker Township Needs YOUR Assistance!

We are currently looking for township photos. New or old. If you would be willing to provide a digital copy for us to use, they may appear in upcoming publications (such as our comp plan).
We hope to have a display of photos both online (under the township photos section) as well as some for display inside the township hall.
While we do not pay for photographs, we are more than happy to include a tag line stating who took the photo and/or who donated the photograph. A description of the photograph would be appreciated.
You may call or email the clerk for more information. Thank you!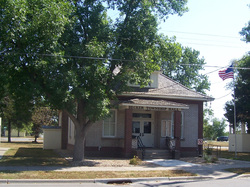 Page under construction - remember, we would love to have you contribute your photos from around the township!
A brief paragraph describing the photo is also appreciated. Thank you for your assistance.