Becker Township does have a dog ordinance and ordinance regarding non-feedlot animal units. Feedlots are managed under state ordinance.

Dogs and cats do not need licenses in the Township.​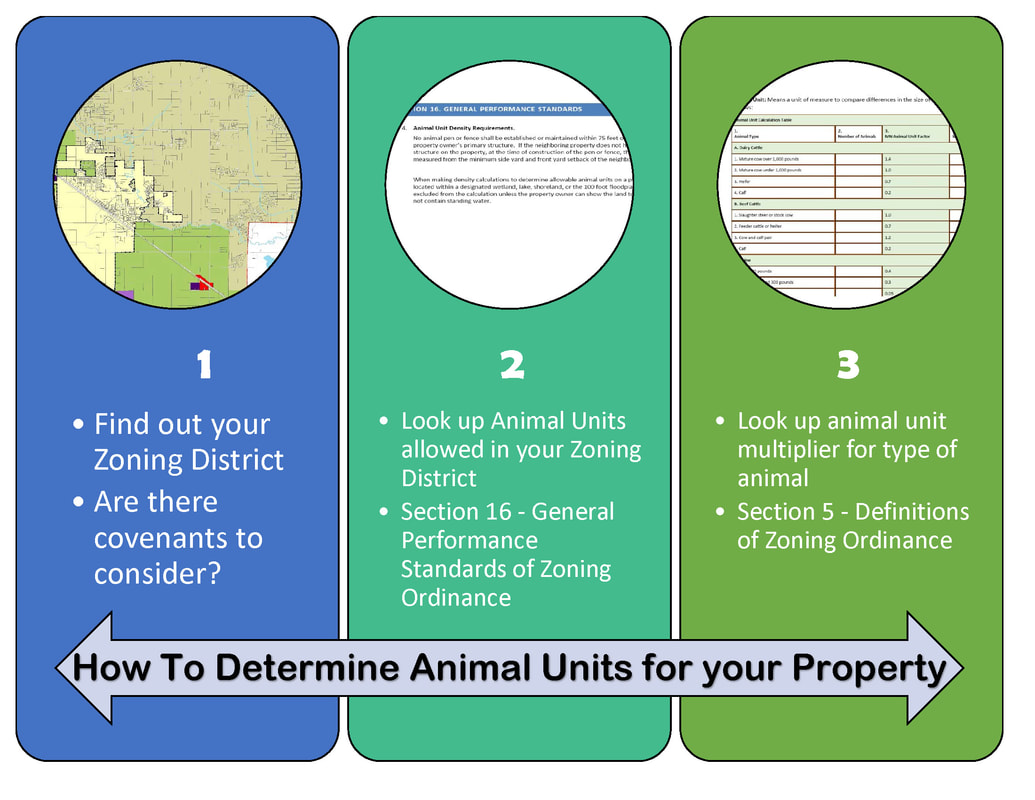 Example Calculation
2.5 Acre Parcel
General Rural Zoning
No covenants
Question: How many laying hens are allowed?
1) Zoning district - contact township office or check
zoning map
2) Look up animal units allowed in Zoning District - in this example (General Rural with 2.5 acres), 1 animal unit is allowed
3) look up the animal unit multiplier for laying hens - in this example, it is .033
4) calculate the animal units allowed by taking animal units allowed (1) divided by the multiplier (0.033)
1 divided by 0.033 = 30.30303030
Round results down to the nearest whole number
Result is 30 laying hens
5) Cats and dogs and other domestic animals customarily kept as household pets are allowed on any size parcel without a density restriction unless kept within a commercial kennel.