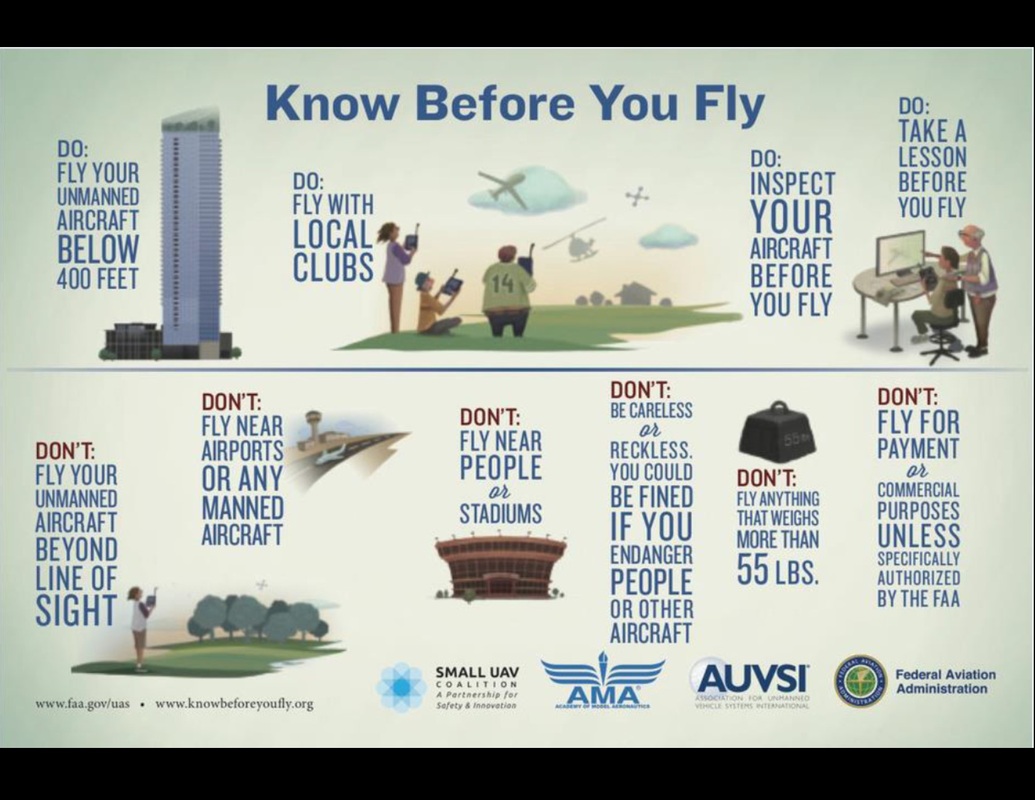 Becker Township does not have any regulations specific to drone/UAS use, but hobby fliers must registered with the FAA.
You are expected to know the rules/regulations regarding drone/UAS use prior to flying. This applies to both hobby fliers and commercial fliers.
Commercial fliers must be registered with both the FAA and MnDOT.
For information regarding some drone basics, check out http://knowbeforeyoufly.org/

For more information regarding hobby use of drones, please see https://registermyuas.faa.gov/


From the FAA Website for Hobby Fliers:
Before you fly outside you must:
Register your UAS if it weighs more than 0.55 pounds and less than 55 pounds
Label your UAS with your registration number
Read and understand all safety guidelines
You must be:
13 years of age or older (if the owner is less than 13 years of age, a person 13 years of age or older must register the small unmanned aircraft)
A U.S. citizen or legal permanent resident*
* Visiting foreign nationals must register their UAS upon arrival in the United States (online registration serves as a certificate of ownership).
To register, you'll need:
Email address
Credit or Debit card
Physical address and mailing address (if different from physical address)
Registration costs $5 and is valid for 3 years.